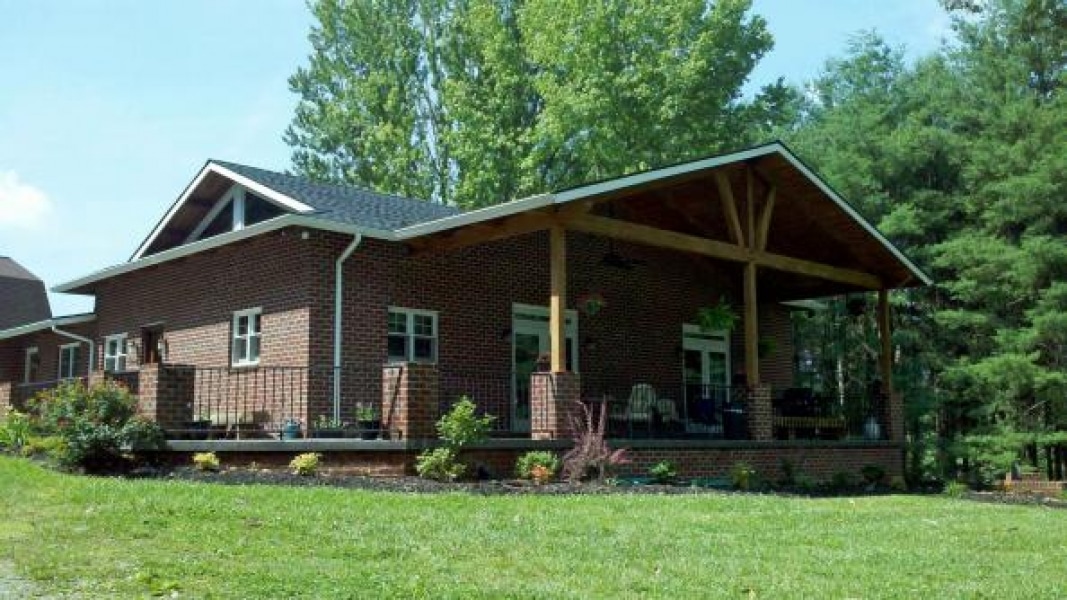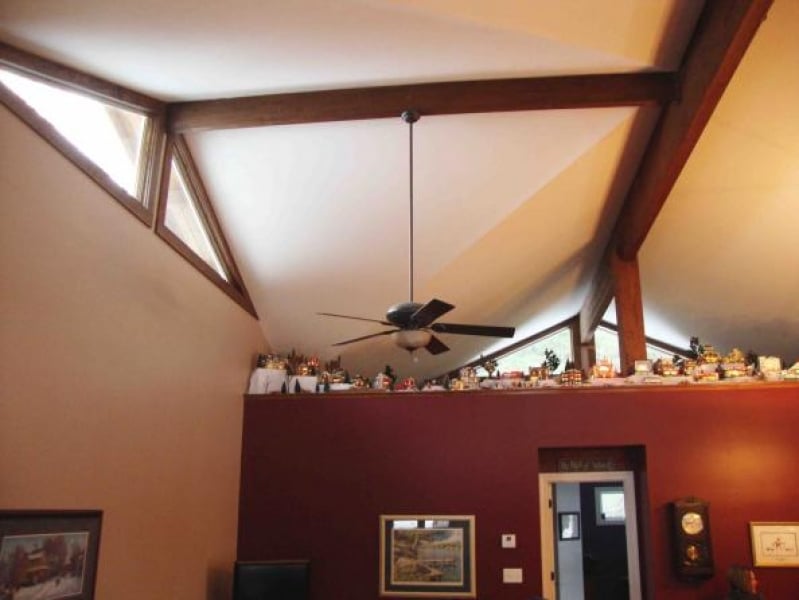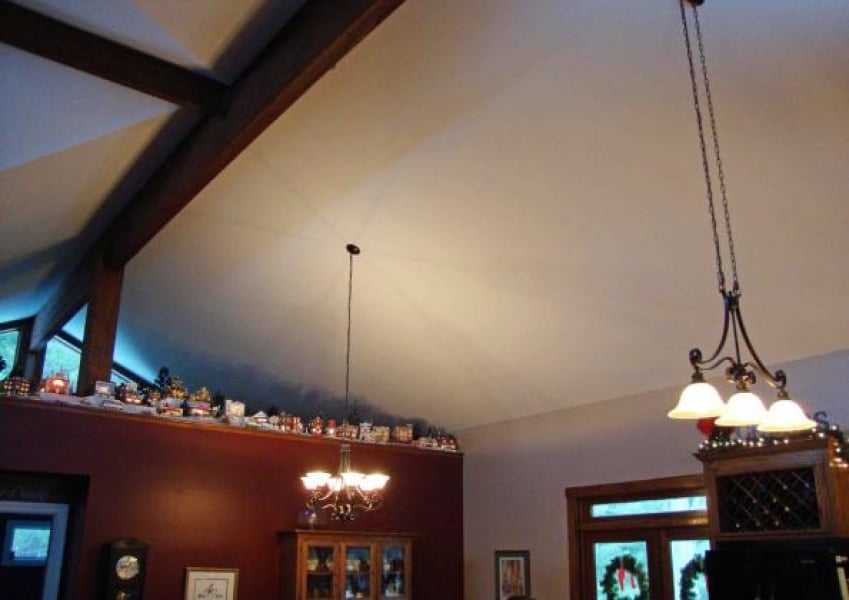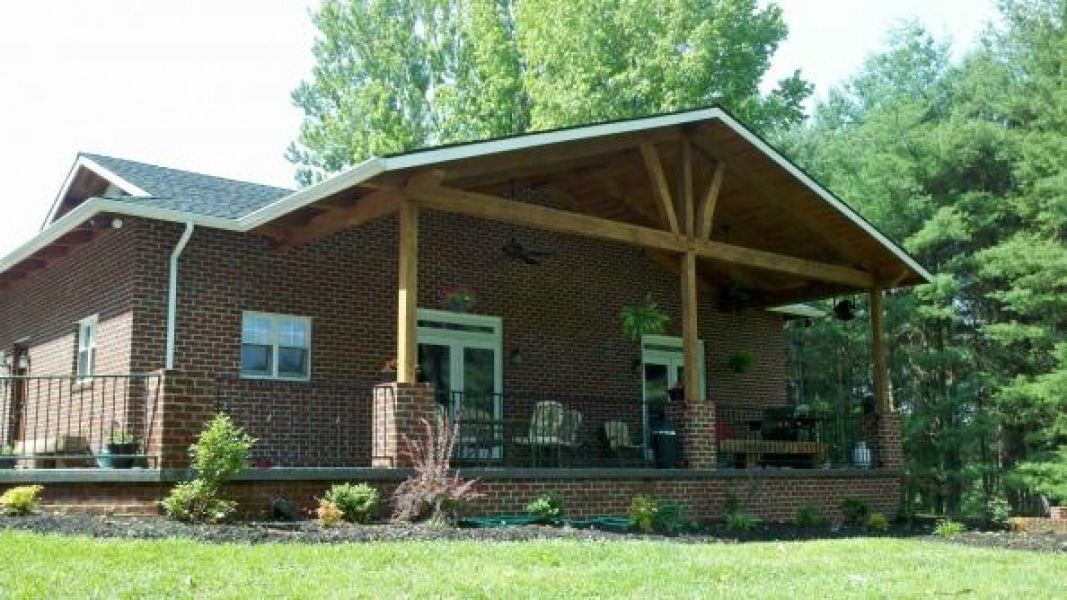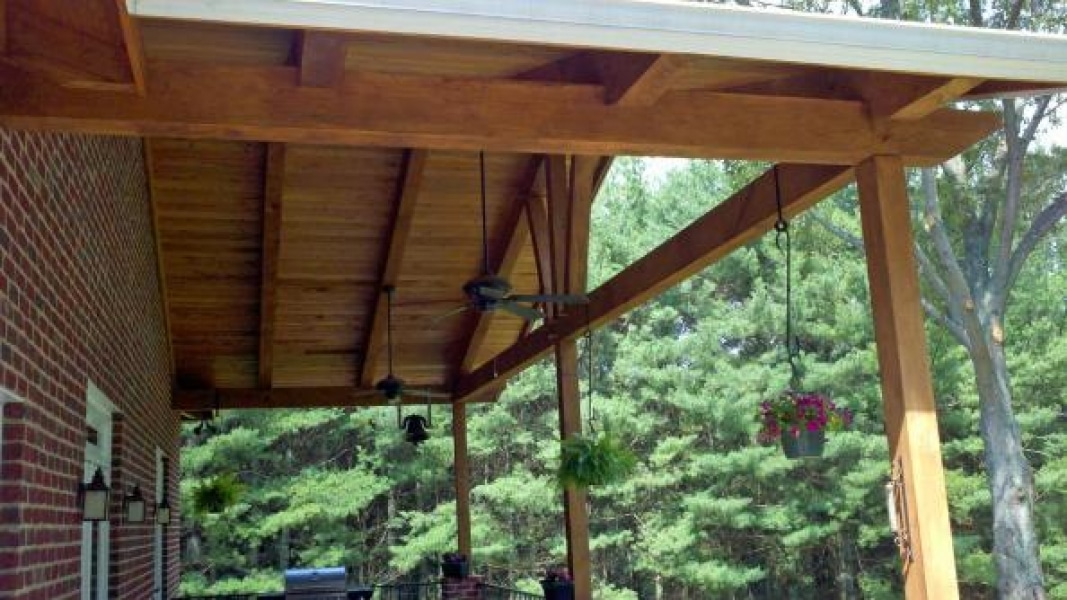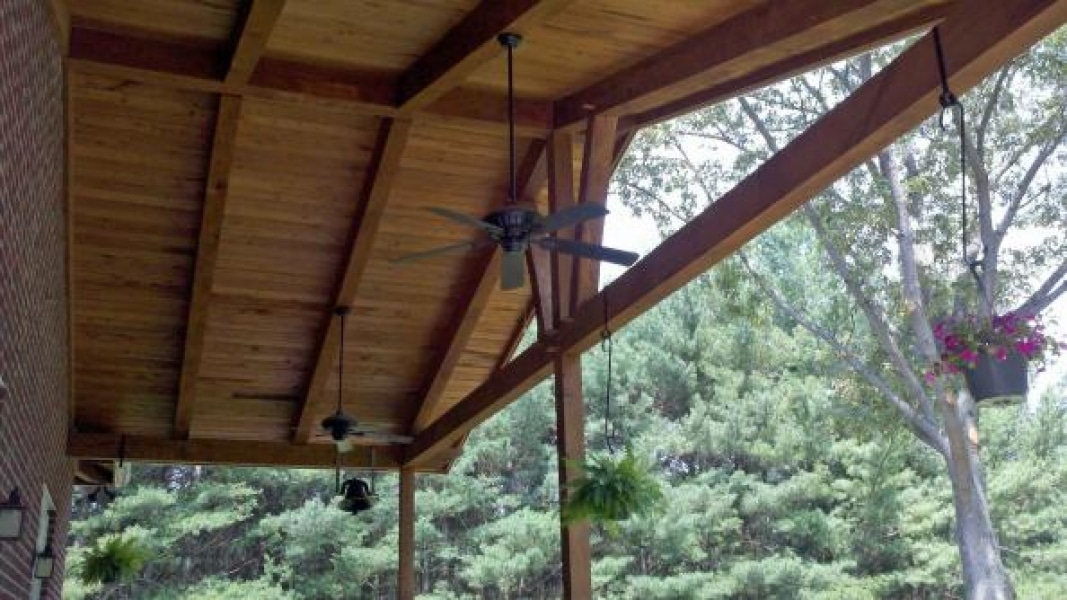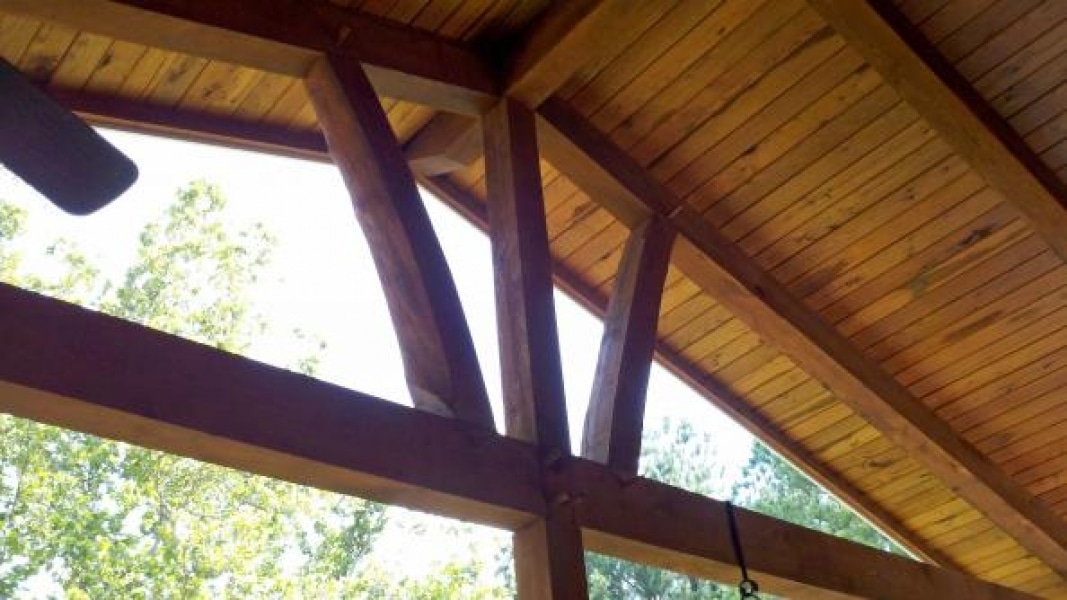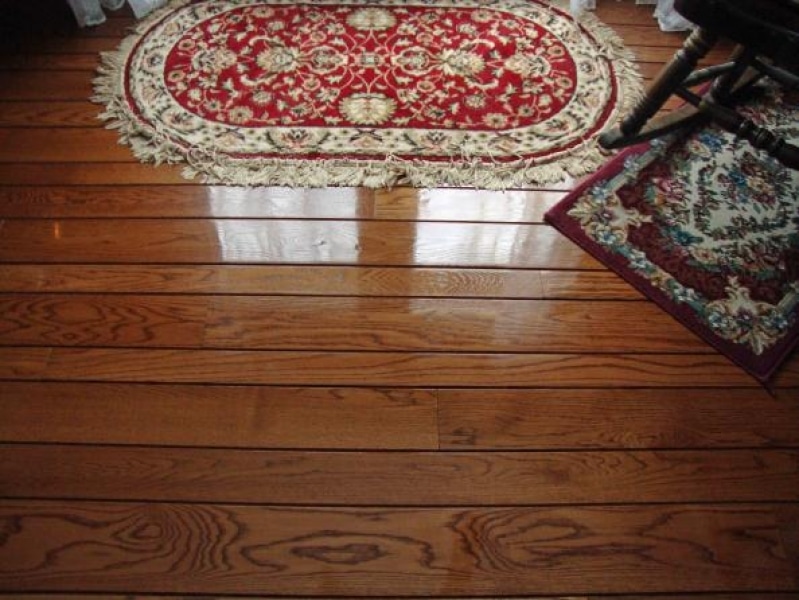 varied_width_oak_plank_floor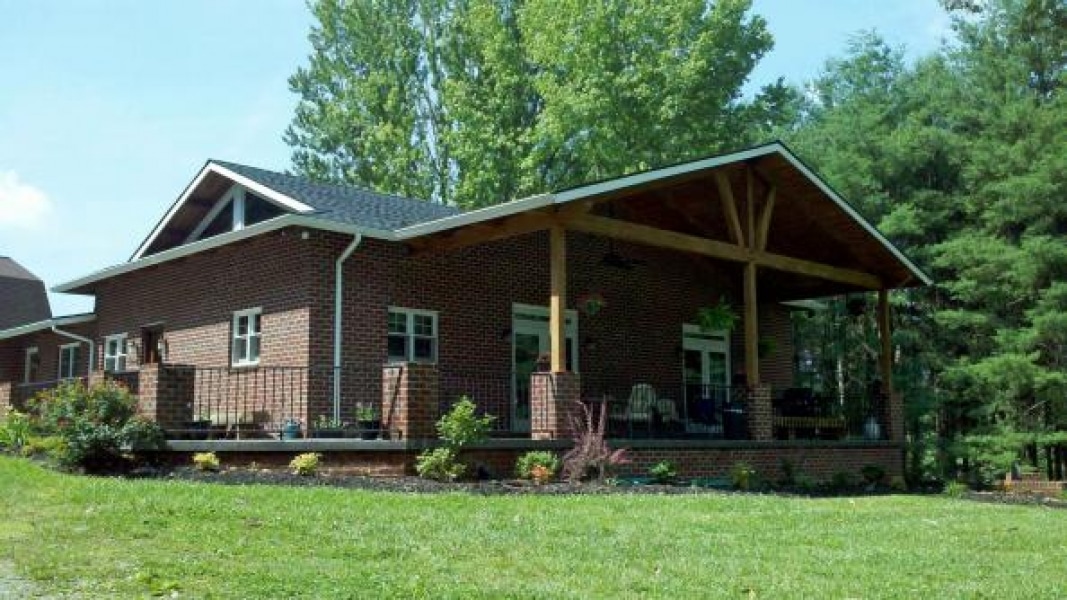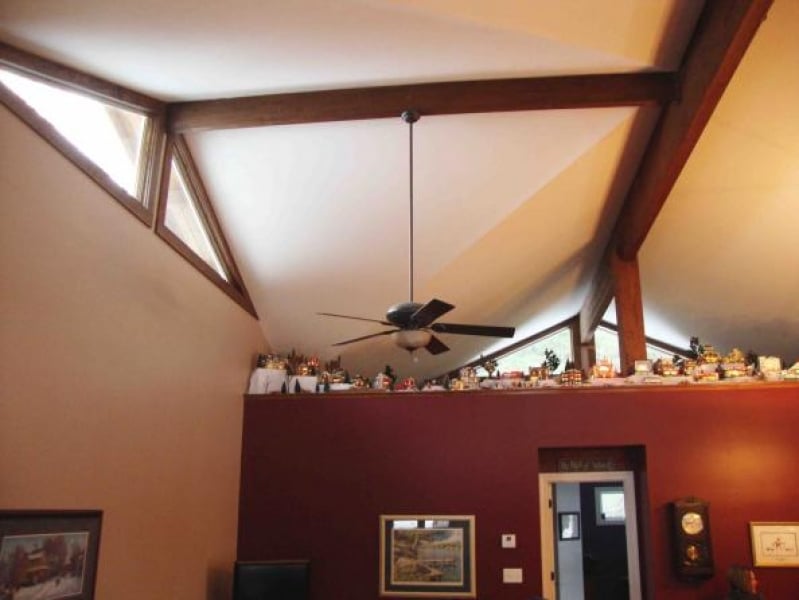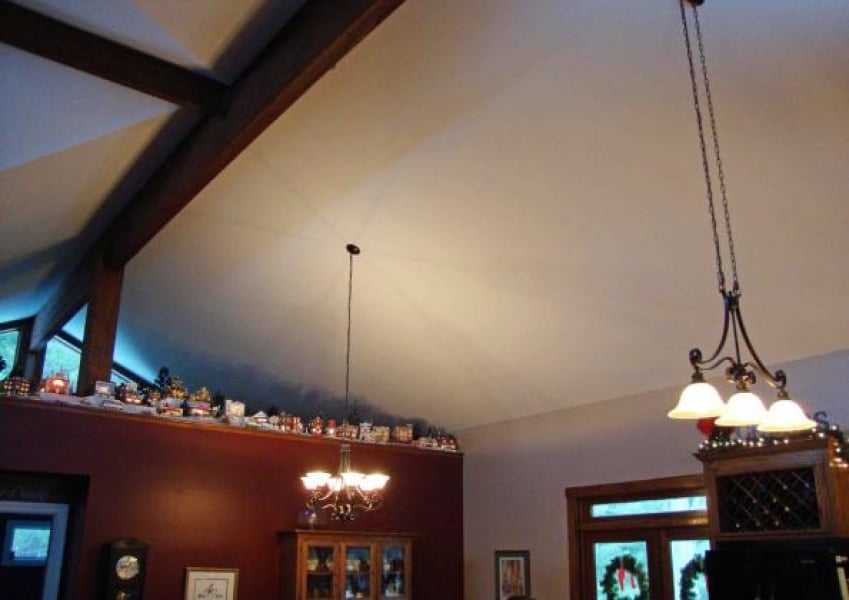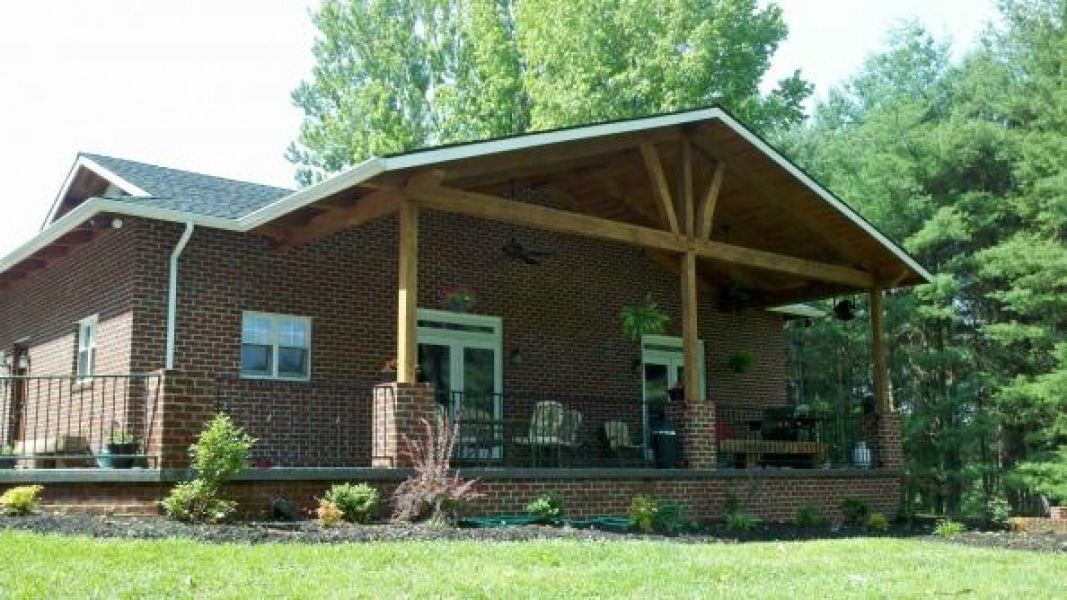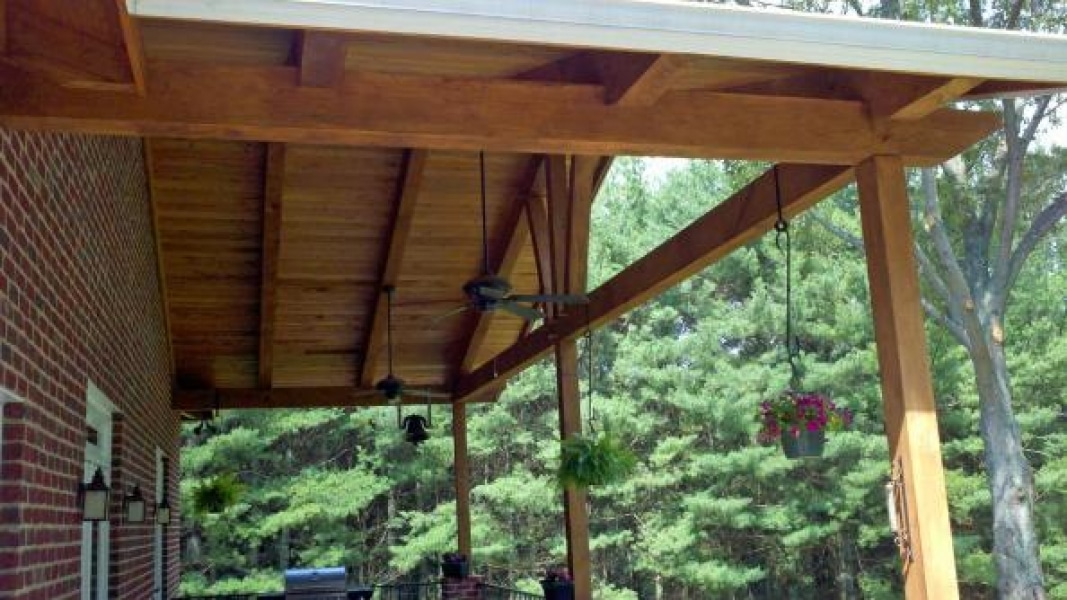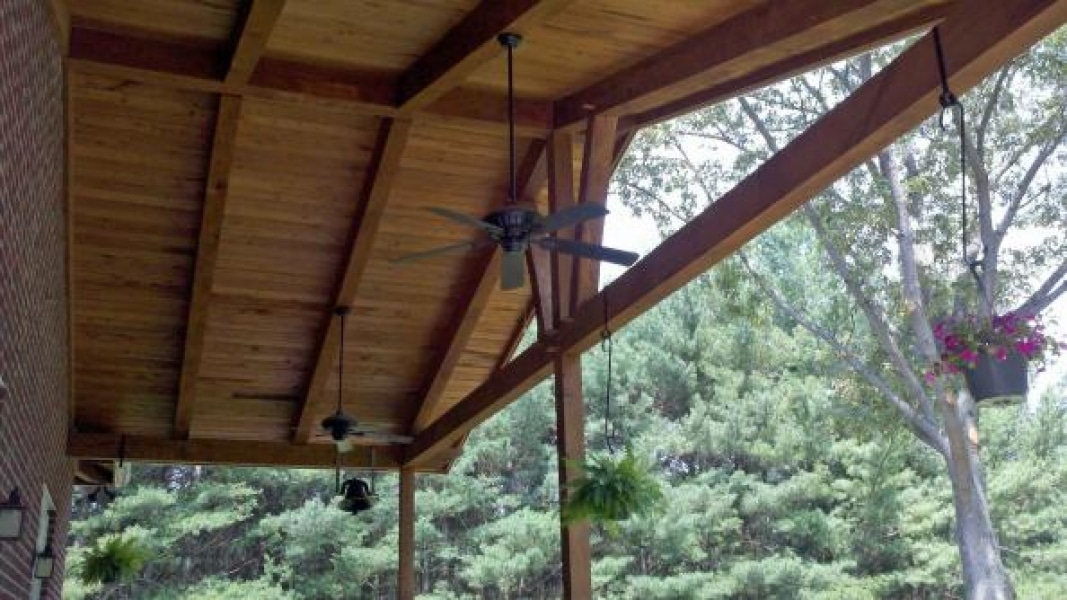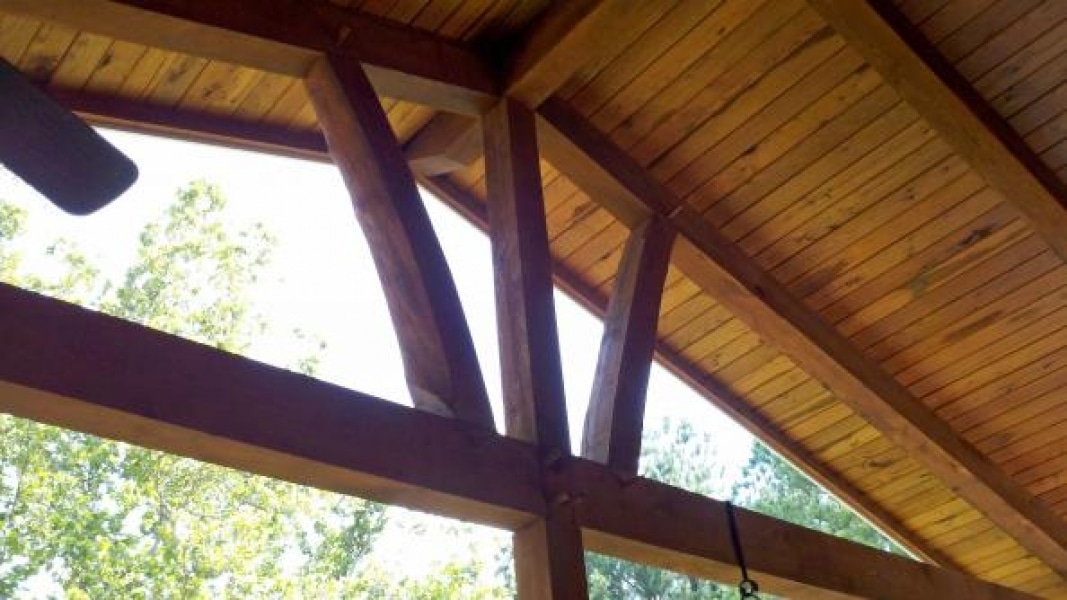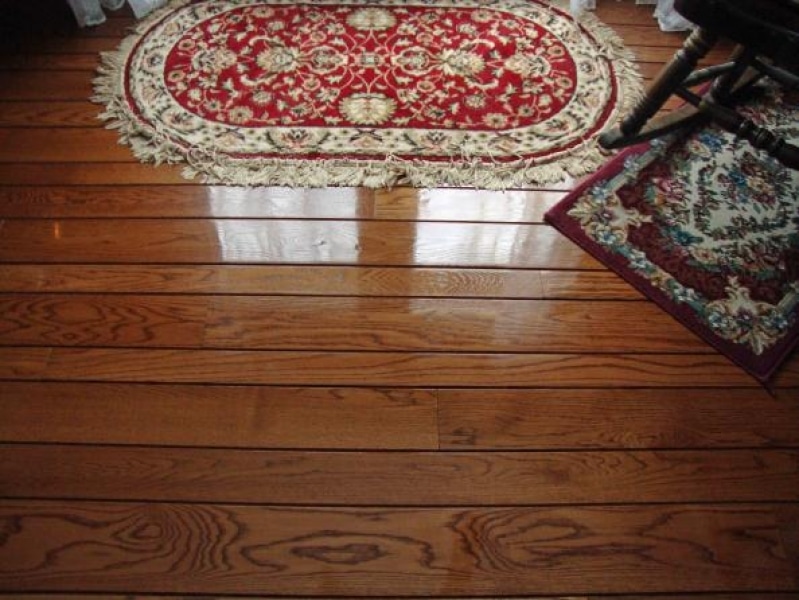 Timber Frame Porch – Franklin County, Virginia
We were blessed to work with Mike and Tammi on designing and then building a large great room and master suite addition to their existing 1950's brick ranch home in Boones Mill, Franklin County, Virginia. These pictures represent some of that work.
The windows were arranged to maximize winter solar gains, maximize ambient light, and shield from direct sunlight entry in the hotter months of the year.
Underneath the varied-width oak plank flooring, radiant lines are laid. The hot water for this system, is provided by an outdoor wood-burning stove.