Structural insulated panels (SIPs) are an advanced home building system that we often use in constructing timber frame homes. Panels are made up of two layers of flat board, with highly dense insulating foam in between. SIP home construction, you can achieve a home that is extremely durable, energy efficient, and cost effective.
Benefits of Structural Insulated Panels
Strength
SIPs are stronger and less susceptible to shifting than traditional wood framing.
Energy Efficiency
SIP constructed homes are more airtight when constructed properly and have less thermal bridging.
Design Flexibility
SIPs can be used for walls, roofs, and floors. SIPs allow for more flexible home designs such as cathedral ceilings and open floor plans.
Practicality
SIPs have a faster "dry-in" time on site and reduce job site waste considerably.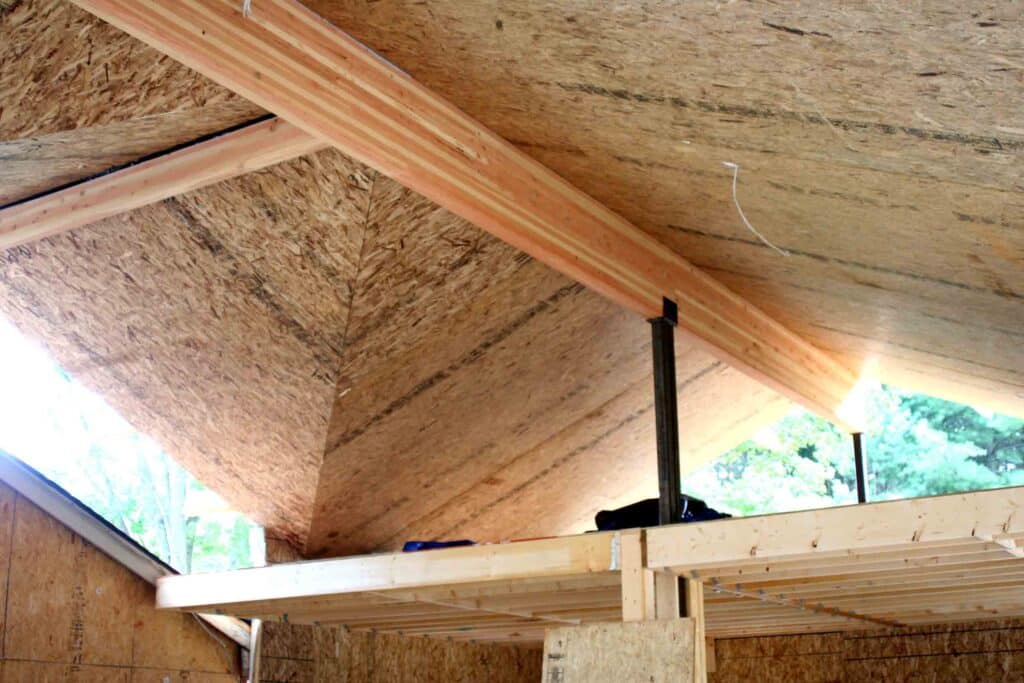 Certified SIP Installer in Smith Mountain Lake, VA
It's important to remember that these benefits can only be realized when a builder has the skill and attention to detail necessary to perform a proper installation. If SIPs are installed by crews who don't know what they are doing, on behalf of project stakeholders who intend to cut corners, then mold, rot, and even structural failure can follow.
Taking the challenge of proper SIP installation seriously, we went out of our way to make sure we understood SIPs completely and received training from the SIP School. We've taken their rigorous education curriculum of SIP Design, building science, and best practice for SIP Installation and are a certified SIP installer.
With years of experience designing, specifying, and building durable SIP homes, Timber Ridge Craftsmen, Inc.can guide you through every step of the SIP home construction process.
Be sure to choose a certified SIP installer for your custom home in Roanoke, Bedford, or Franklin County. Call 540-797-3059 or contact us to learn more about our custom home building process!
Interested in incorporating SIPs into your custom home?
Learn more about our experience and design approach.
540-797-3059